As India is growing country & electric vehicle is the future of transportation so electric vehicle density increases day to day in india & EV events in india increase also.
If you are an enthusiast of EV, manufacturer, supplier, dealer of EV parts like battery, motor, controller etc. than it is must to know about upcoming EV events in india.
You may find details here for upcoming EV events/ EV Show/ EV summit/ EV conference/ EV exhibition/ EV expo/ EV training in india.
For further check details( date, time & location) about ev event please check ev event organizer website & detail on organizer website consider as correct details.
Upcoming EV Event in India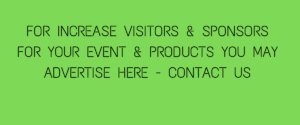 20-22 June 2022, Bengaluru, India, Battery India -2022
24-26 June 2022, Orion Mall, Rajajinagara, Bengaluru, India, EV Expo Bangalore GEI 2022
1-3 July 2022, BIEC, Bangalore International Exhibition Center,, India, 3rd GREEN VEHICLE EXPO
5-7 Aug 2022, Pragati Maidan, New Delhi, India, 15th ELECTRIC VEHICLE EXPO IN INDIA
2-4 Sep 2022, India Expo Mart, Greater Noida, Delhi NCR, India, CFOSE -2022
7-9 Sep 2022, Greater Noida (U.P.), India, EV INDIA 2022
3-4 Oct 2022, Greater Noida (U.P.), India, India Mobility Show
14-15 Oct 2022, CIDCO EXHIBITION & CONVENTION CENTRE, MUMBAI, India, DRIVE ELECTRIC EXPO 2022 https://driveelectricexpo.com/
3-6 Nov 2022, Bengaluru, India, EV EXPO 2022
9-11 Nov 2022, KTPO Bengaluru, India, Auto EV 2022
16-18 Nov 2022, Mumbai, India, Smart Mobility Expo
2-3 Dec 2022, Bombay Exhibition Centre, Nesco Mumbai., India, India EV 2022
7-9 Dec 2022, Gujarat, India, EXHIBITION FOR ELECTRIC MOBILITY AND CHARGING SOLUTIONS
14-16 April 2023, Pragati Maidan, New Delhi, India, 4th Ride Asia
10-12 Feb 2023, Lucknow, U.P., India, India E-Vehicle Expo
India Energy Storage Alliance Events
Upcoming EV Event Around The Globe
Also Read:-
Best Books On Electric Vehicles